You have two options:
1. In the Login Form you can select the language version
After selecting the version, the language version of the form will change and after logging in, the interface will also be in the selected language version. The selection will be saved in your profile.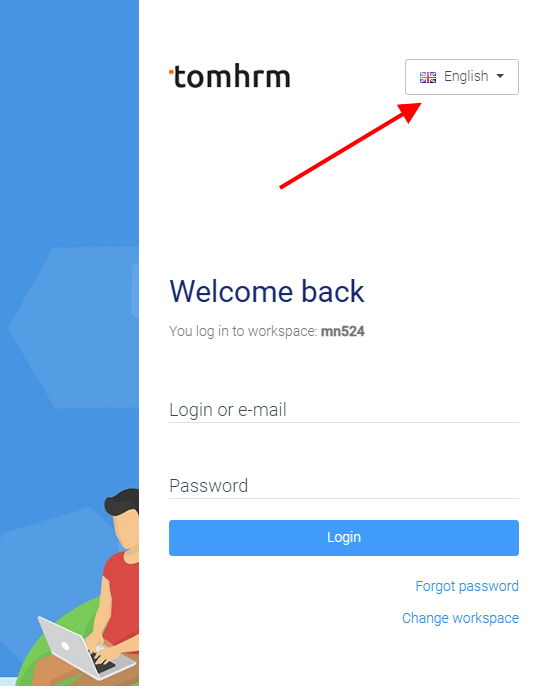 2. Edit your own profile
Select on the top-right menu on the avatar/first name and choose

Change language.