tomHRM allows you to register employees for training in several ways.
An employee registers for training themselves
In order for an employee to register for the training himself, it is necessary to:
Enable the

Turn on self sign-up

option in the training creation form.

Select the individuals whom a given training is intended for in accordance with the organisational chart in the

Training dedicated to a group

section. Such training will be visible to an employee belonging to the specified rule in

Trainings > Trainings directory > Dedicated to me

.
An employee is registered for training by the training manager/individual managing the training.
An employee can be registered for training from the details view. You can do it by clicking on the Add participants icon and selecting a given employee from the list in the window that pops up. You can also use the filters or select more than one employee with checkboxes.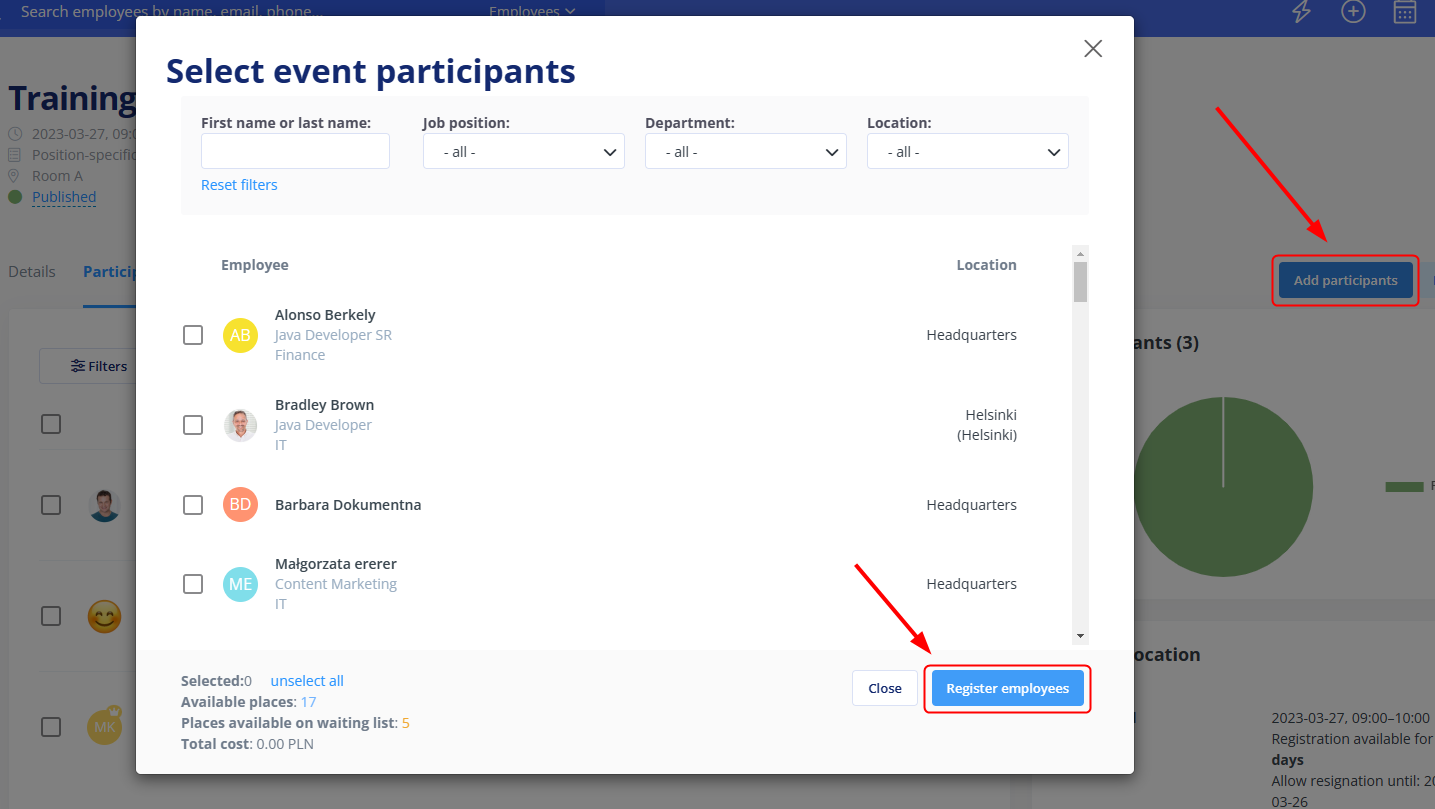 Remember:
To be able to add training participants, an employee must have the permissions that allow access to that function and allow for training creation.