To start a waiting list, enable the Turn on waiting list option in the training creation form.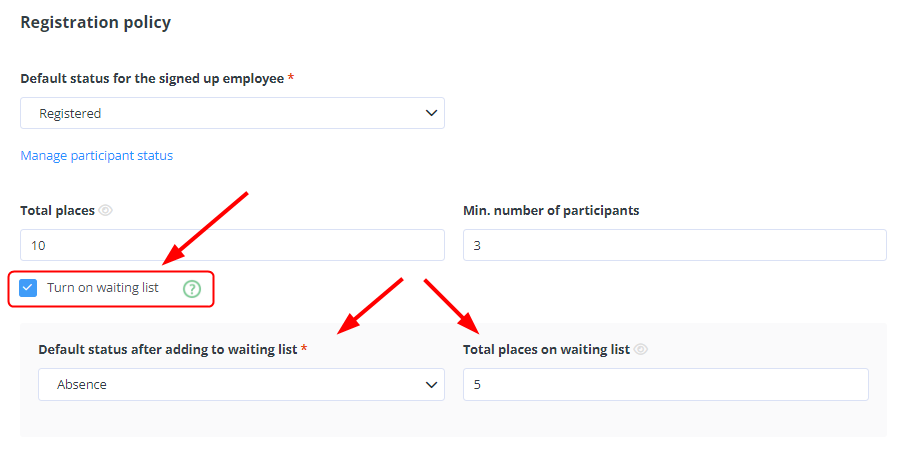 And then set additional parameters:
Select the status given to every user after being entered in the waiting list.
Set the maximum number of spots on the waiting list (this is optional) – registration will be disabled once the maximum number of reservations is reached.
How does the waiting list work
An employee can put themselves on the waiting list. They can do it provided the following conditions are met simultaneously:

the self sign-up option is enabled in the training.
All the places in the training are full.

If a place empties, an employee on the waiting list will be automatically moved to the list of participants (and will receive an email notification if they are turned on in a given training).
You can set email notifications for waiting lists – click here to learn how to do it.