My calendar feature is available for every tomHRM user. It allows you to plan the agenda and monitor upcoming events.
Clik on thumbnail in top screen section next to your name to see the calendar.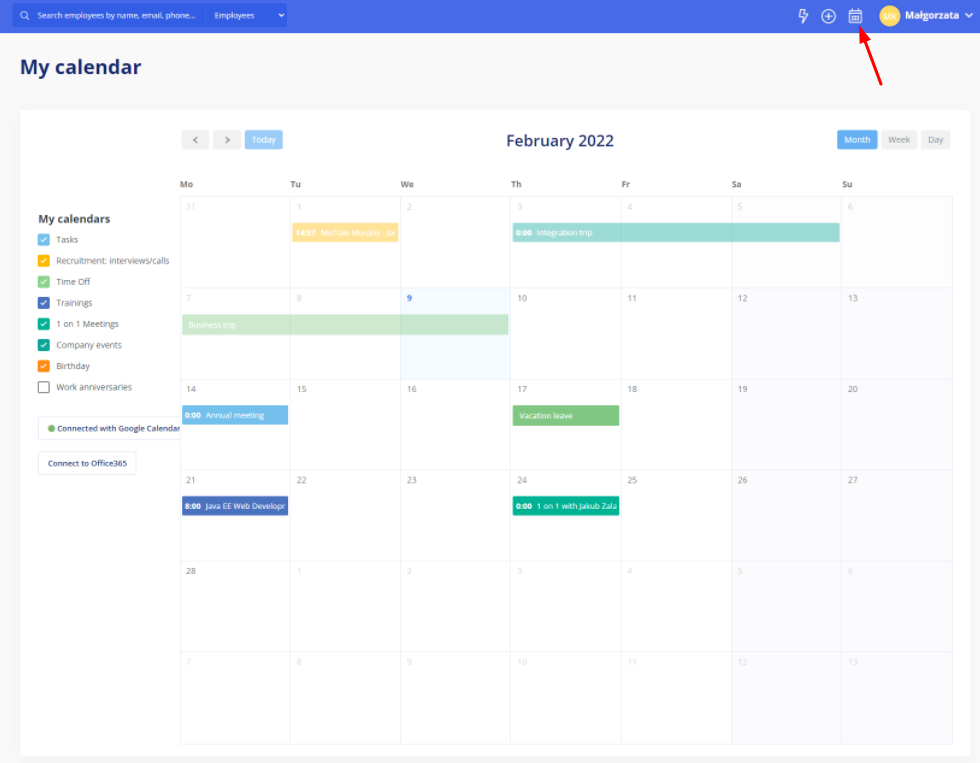 On the left there is a checkbox section that helps administrate types of visible entries. Most types are referring directly to specific tomHRM module, so the more modules you use, the more types of entries are available.
Entry types:
Tasks,
Recruitment: interviews/calls – events scheduled by you or other recruiters with you as a participant,
Time off – every accepted time off request,
Trainings – trainings you are registered to or got to backup list,
1 on 1 meetings,
Company events – you see the events for which you've decided on going or interested,
Birthday,
Work anniversaries.