At tomHRM, every employee profile features the Contracts tab. There you can define the duration of the contract concluded with a given employee and set automatic end-of-contract notifications.
In Settings > Settings > Employees > Documents, you can configure the way the contract record kept in your company is managed.
In the Management column, you can specify who can add contract information to employee profiles.
In the Preview column, you can decide who can preview contracts without the possibility to add/erase information.
You can select from the following persons in both cases:
Employee
Employee's Direct Manager
Department Manager
HR Department employees (selecting this option allows all HR Department employees to manage and preview the contracts of all employees)
Selected employees (specified by name/surname).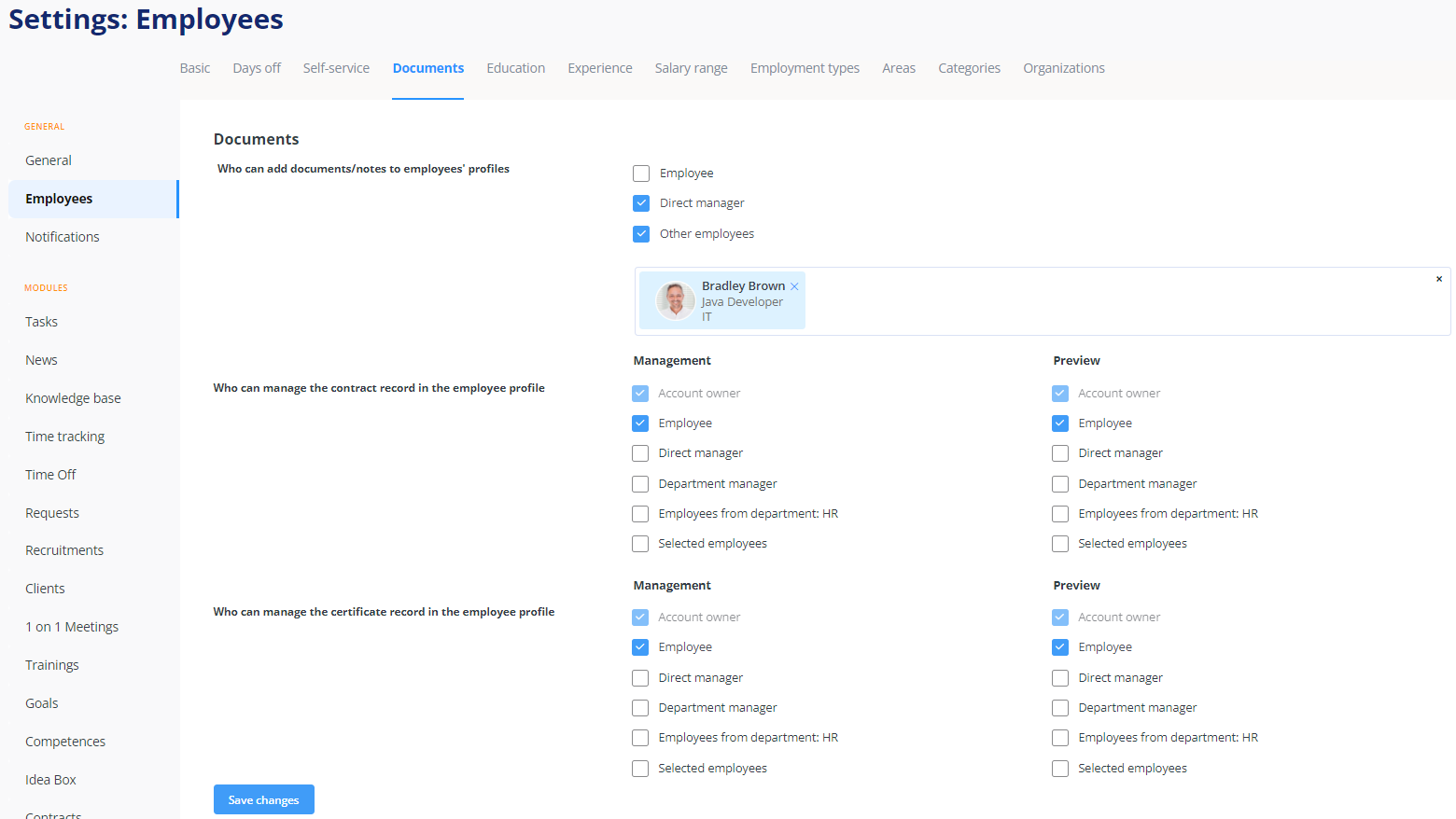 How to add a contract to an employee profile?
To add a document to an employee profile, enter the Contracts tab in their profile (Employees > selected employee > three-dots menu > Contracts) and click the Add contract button.
A window will pop up. Enter the following information:
From-to date of the contract.
Employment Type (select from a drop-down list based on the contract types defined for your company. Learn more about how to define employment types in a company).
Select who is to receive end-of-contract email notifications. You can select any or all of the following:

Direct Manager of the employee
Department Manager
Selected employees (specified by surname).

Set how many (calendar) days before the contract expiry date the system is to send an email notification to the selected people.