To enable a business trip request and make it available to employees, go to Settings > Settings > Time Off > Requests.
The settings contain a number of parameters that will let you specify how a given request works and when it is available.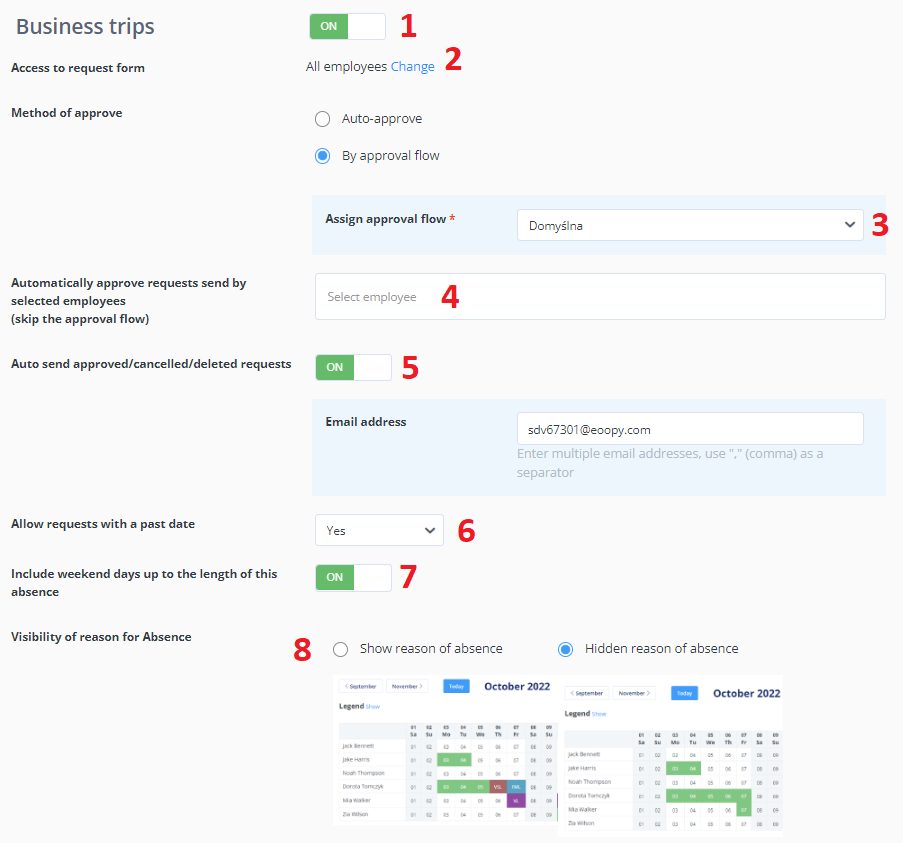 1. Enables or disables the request within the entire system.
2. You can set access to a given request form for a selected group of employees by some criteria, such as job position, department, organization or employment type, or make the request form available in the entire company.
3. You can set an individual approval flow of a business trip request.
4. You can select the employees from the employee list for whom the request will be approved automatically, bypassing the flow (such as the CEO).
5. You can define the email addresses (with commas as separators) to which a set of information from the request will be sent after its approval and after its settlement.
6. Decide if a request with a past date can be submitted.
7. You can include Saturdays and Sundays in the duration of the business trip.
8. Decide whether you want to show or hide the reason of absence in the Who's away tab.