Reports in the Time Off module can be accessed by the users who are administrators of that module.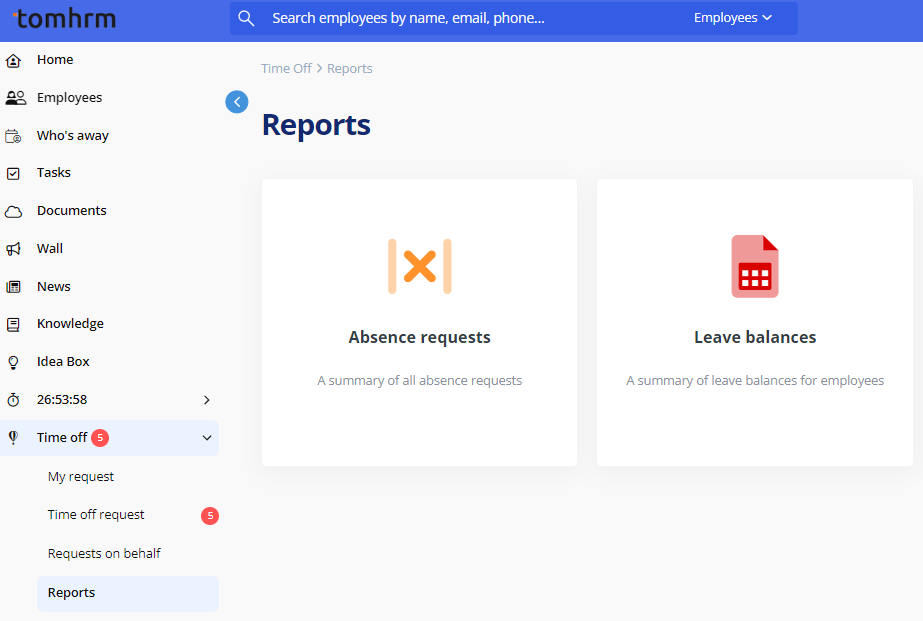 In Time Off > Reports > Absence requests, you can view a specification of all absence requests submitted by employees.
The report can be filtered by:
Absence type (leaves, business trips, other absences, private outings, time off for overtime).
Leave/absence type.
Request status (planned, pending, approved and rejected).
Employees, departments, locations, organizations, employment types.
From-to dates.
The report can view results for:
Specific employee.
Employees of a specific Manager.
Employees in a given department or location.
If a filter is used in the report, this will be marked with a red dot next to the Filters button.