A project serves to track working time. You can create it by going to Time tracking > Projects and clicking the Add project button on the right side of the screen.
In the first section, you have to provide the basic details, such as:
Name
Color
Project start and end dates
Description
Client for whom the project is run (you can build a client base in the Clients tab on the left menu)

Next, you have to configure the settings related to project billing.

When specifying the budget, you can assign it to a cost center. The centers are created in Settings > Settings > General > Cost center. A cost center can also be assigned to a Department. To learn how to do it, go here.
In the next sections you can enable email reminders to fill out the timesheet. To learn more about this function, read this article.
You also need to specify team members, project rates, project manager and status, and finally click the Add project button.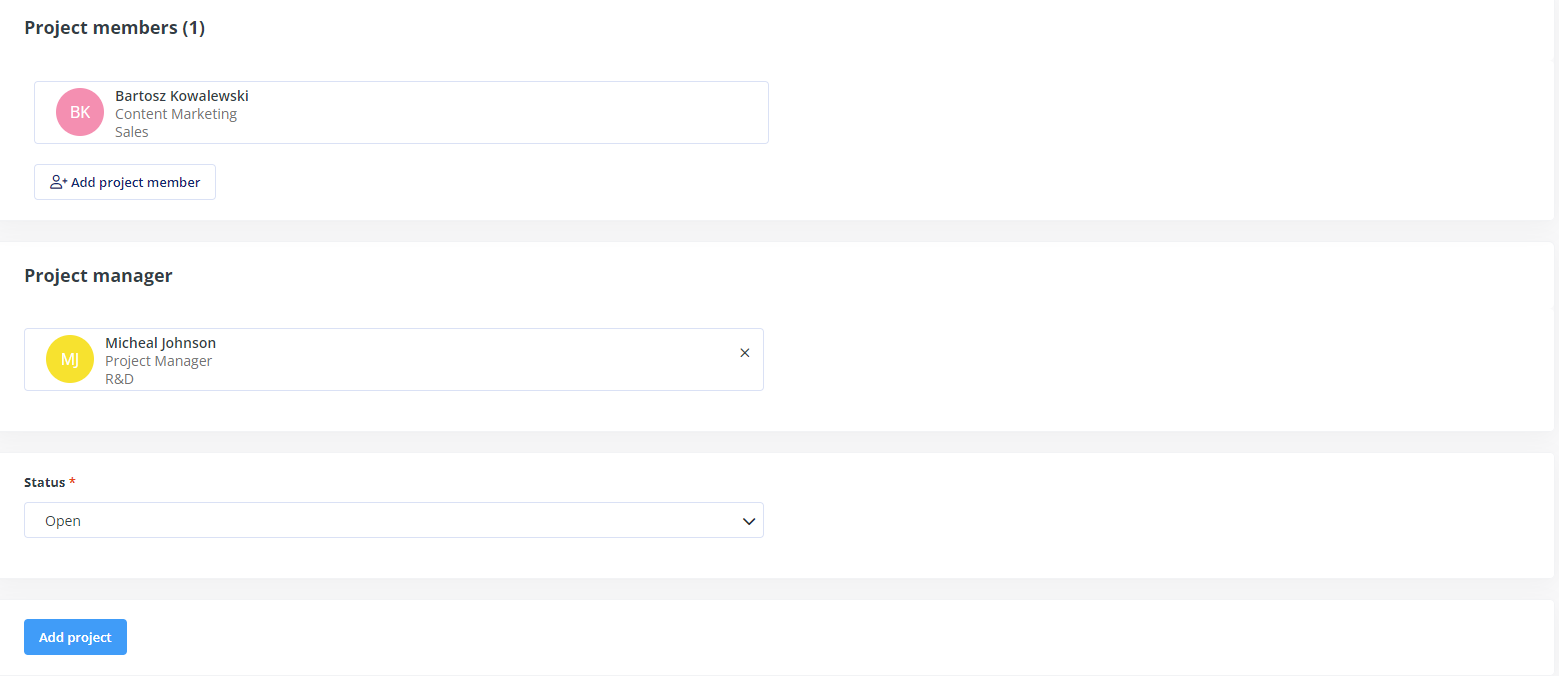 You can then add tasks to such a project. While doing so, you need to specify:
Name
Start and end dates
Description
Cost center
A task can also be assigned to a specific project member, however, please note, he will be the only one who sees it and will be able to add working time tracking entries to it.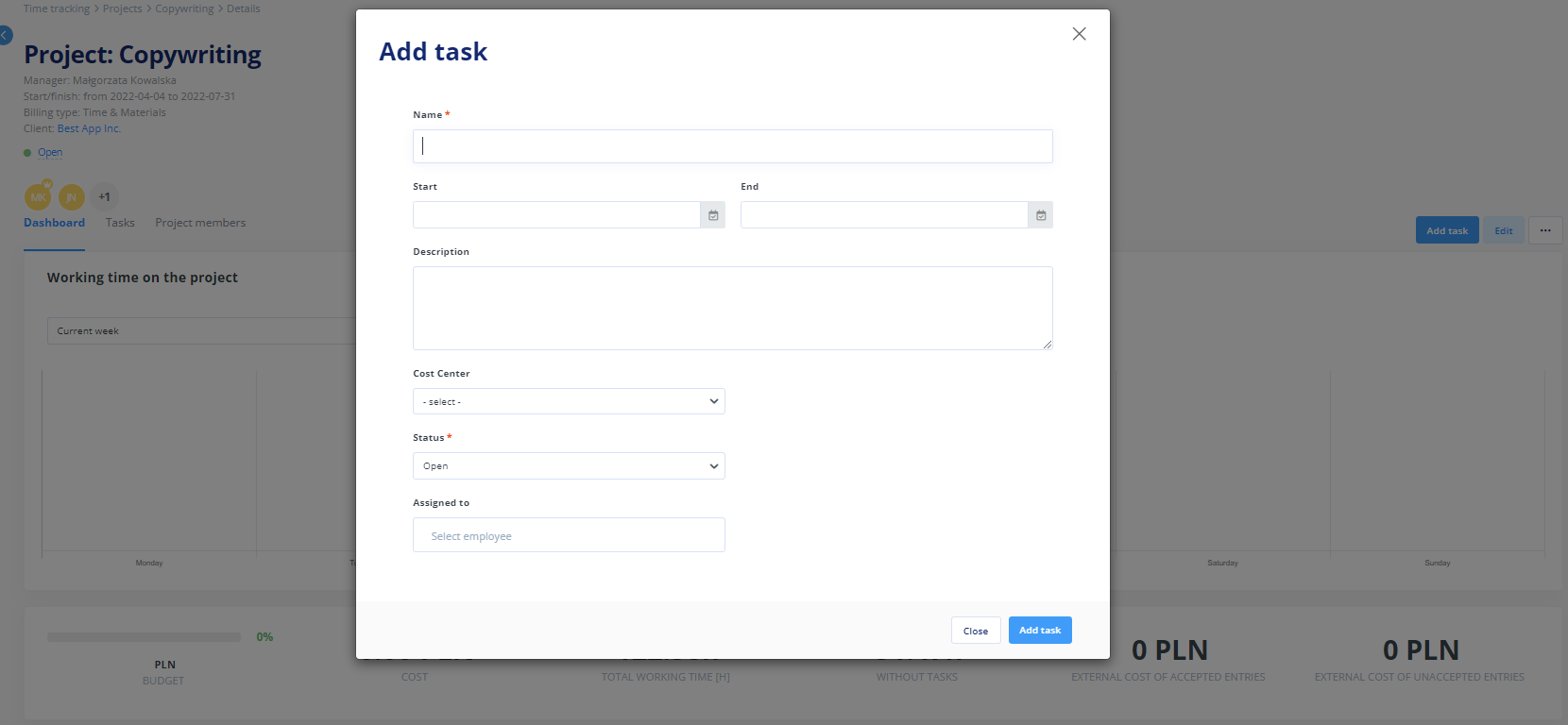 Here you can learn more about how to add time entries in projects and tasks.