Templates for working time schedules are saved setups of a working day or week, which you can use later to set schedules. This way you can insert entire sequences of entries in a preset form.
You can create templates in Settings > Settings > Time tracking > Schedule templates by clicking the Add template button and choosing the Daily or Weekly option.
Daily template
When creating such a template, you enter the name, a description (optionally) and the working hours in the "from–to" format.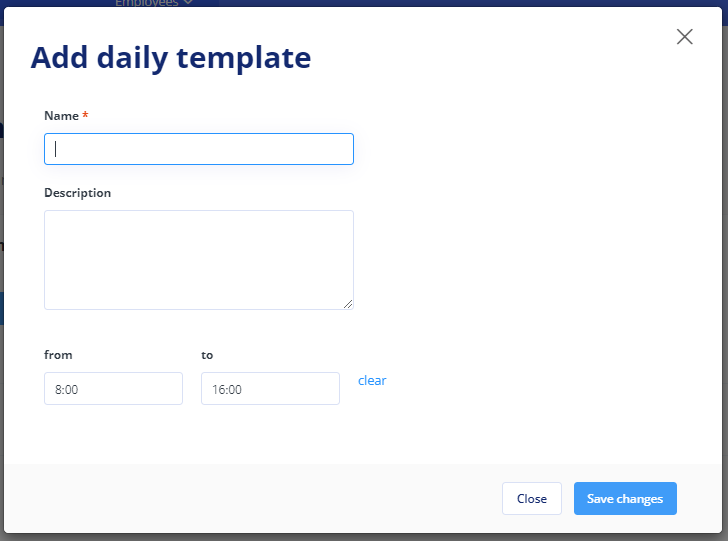 Weekly template
In a weekly template, you also specify the name, add a description (optionally as well) and then set the working hours for every day of the week.